instruments:pluvio:pluvio
Table of Contents
OTT Pluvio 2
Principle
The OTT Pluvio 2 is a precipitation gauge basing on a weighing measurement principle. It detects both liquid and solid precipitation by weighing the bucket content. The following values are recorded:
intensity

accumulated intensity

bucket filling level

temperature load cell
Instrument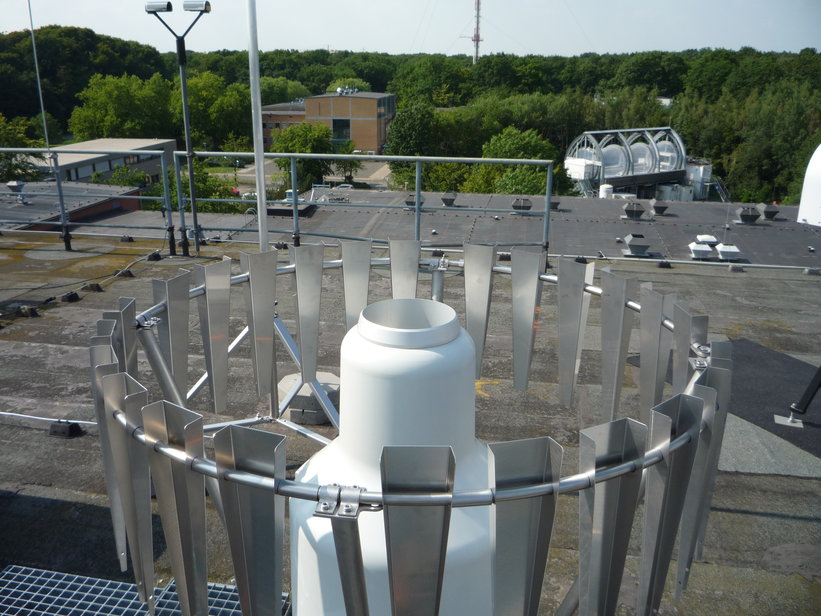 Current setup at Research Center Jülich on the roof of IEK-8: Pluvio 2 .
Data
History
Specifications
| Parameter | Specification |
| --- | --- |
| Orifice opening | 200 cm² |
| Recordable precipitation amount | 1500 mm |
| Rain rate Minimal intensity | 12 mm/h |
| Rain rate Maximal intensity | 1800 mm/h |
| Accuracy | ±5 % |
| Rain rate resolution | 0.6 mm/h |
| Prod. Temporal Resolution | 60 s |
| Dimensions (diameter x H) | 450mm x 670mm |
| Weigth (empty) | approx 15kg |
| Power supply | 9 … 28V DC, reverse polarity protection |
| Current drawn | Electronics 15 mA at 12 V DC / Heating 2.2 A; 24 V DC |
instruments/pluvio/pluvio.txt · Last modified: 2021/01/22 22:17 by 127.0.0.1
---