Barbados RGB animation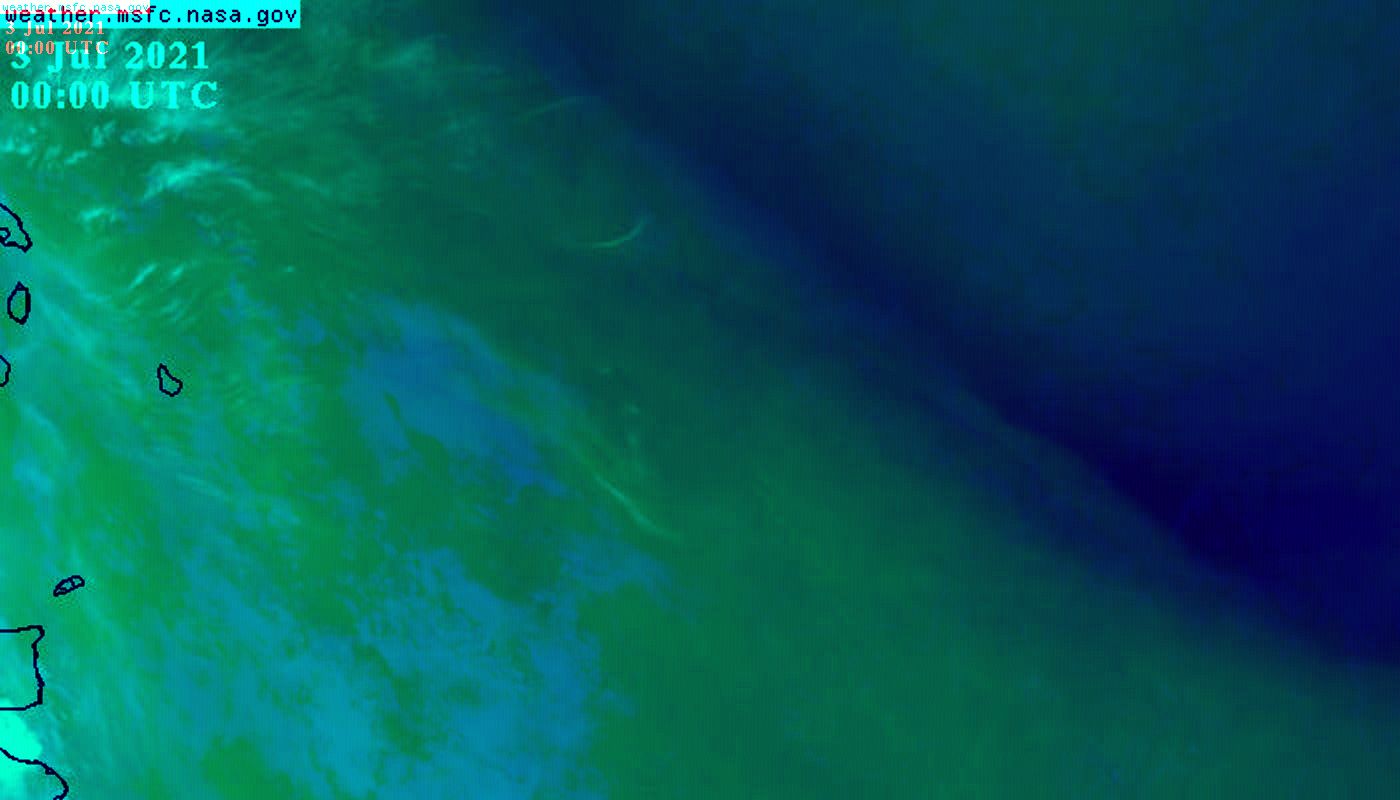 move mouse over the the image.
False color image with red, green, blue = VIS(Channel2 or IR during night), WV(8), IR(14).
Where the water vapor channel (WV) is contrast-enhanced.
Moist airmasses apear green-ish, warm clouds red-ish, cold clouds are white
See ABI instrument description for details about channels.